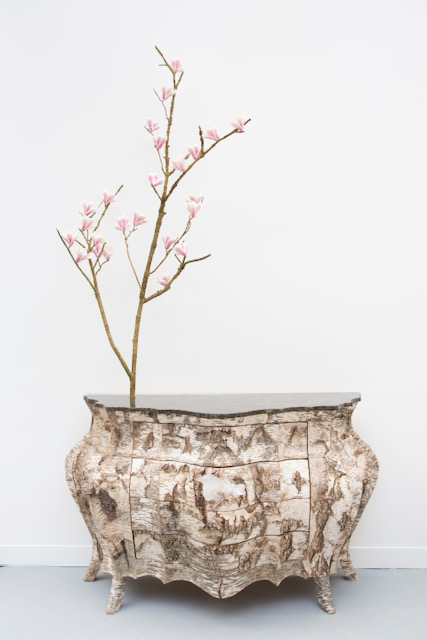 Chest of drawers in birch bark marquetry and rock crystal inlay by Sophie GALLARDO (Birch bark furniture) and magnolia branch in bronze, porcelain flowers by Samuel MAZY. Unique piece, stamped.
The Art of Porcelain is cultivated
From his years of learning and working alongside Didier Gardillou, renowned ceramist, Samuel Mazy has retained his passion for talent sharing.
Above all, he enjoys exploring new ideas and sharing artistic sensibilities that call upon different skills and techniques.
Through his many encounters, he presents us with the " 4 hands creations " that he defines as inspired and surprising, love at first sight, between tradition and innovation.

They are the fruit of a common adventure that celebrates creation, the result of a unique human experience.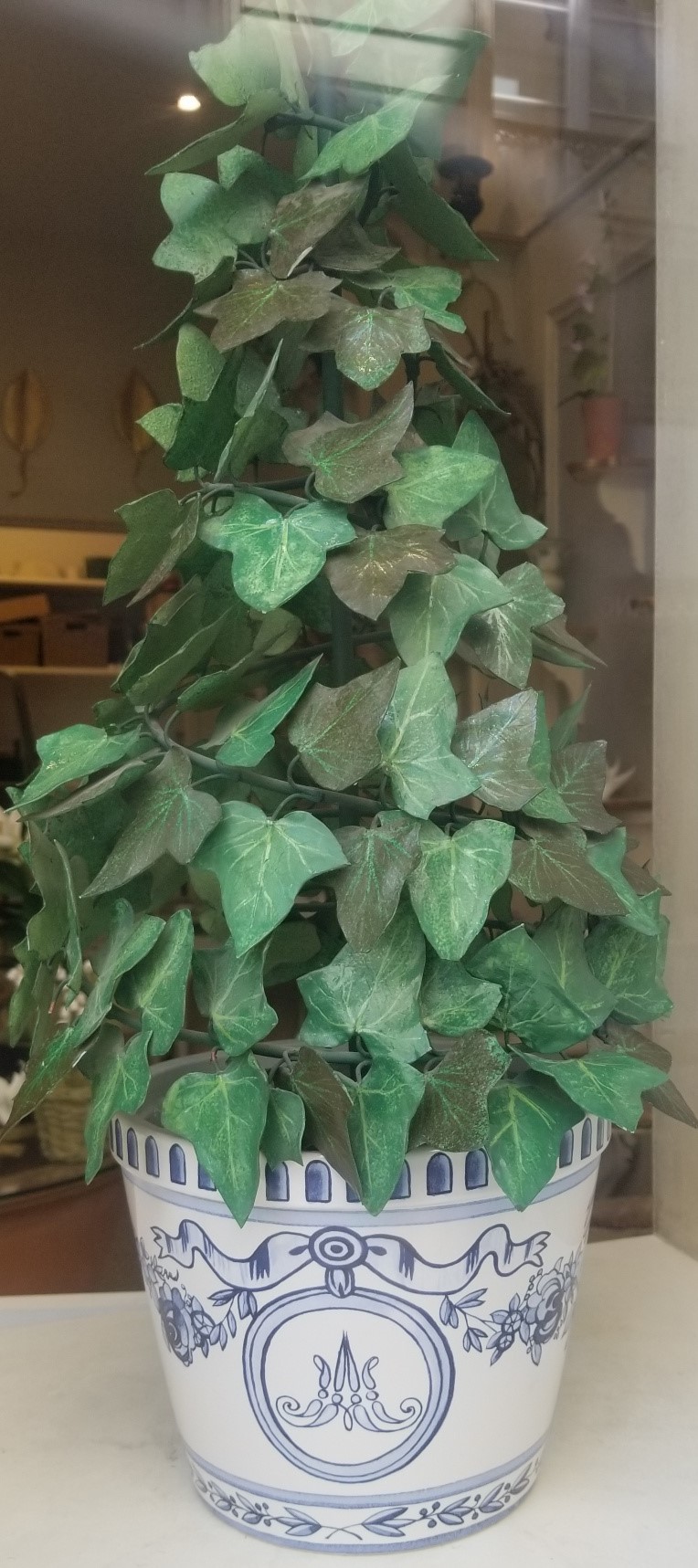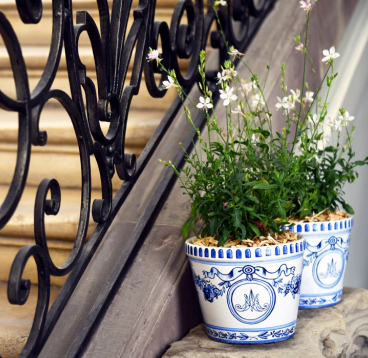 Ivy topiary in porcelain by Samuel MAZY presented in a pot of the Hameau de la Reine with the figure of Marie-Antoinette (label Château de Versailles) according to the one and only original specimen preserved in the Museum of Sèvres, exclusively by the Manufacture NORMAND (since 1736), Elisabeth LEBEGUE, director.
One hundred pots decorate the balcony and stairs of the Maison de la Reine du Hameau in Versailles.